An In-App Purchase can be made to unlock all features, please see the explanation of the FREE version.
You can also buy the pre-unlocked version from the App Stores - the cost is the same. If you want to get the full version use these buttons.

Features...
Plan your battle in real-time!
Designed for FPS, RTS & MMO team strategy comms
Over 250 maps available at no cost in the Map

Locker

Cross-platform (between iOS & Android devices)
Spread the word...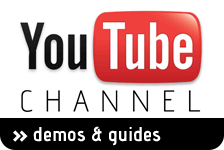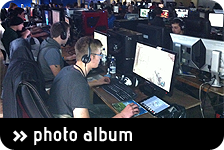 What are people saying about GamePlan?
"GamePlan represents a wonderful step forward by integrating the advantages of mobile technology and social media to enhance one's PC or console gaming across all platforms. It is a must have for any team captain"
"...this thing is a strategy monster!..."
"...nothing short of phenomenal. It's an absolute must-have!"
"If you're active in a clan or multiplayer team operations, and enough of your clan members have the devices needed for this app, then it is a very nice "must have". You can have it set next to your computer screen, and use it like another monitor while gaming."
"During my time with the app so far, I've been generally impressed with both the existing features and the long-term potential."
"It's actually really cool... absolutely necessary for any pro-team coach..."
"...pretty much the coolest thing this side of the tablet and smartphone craze for the MMO gamer that takes their PvP seriously."
"I can see it being essential for RTS clans."
| | |
| --- | --- |
| | "Gaz" - TheBigGame.org |
"I am very impressed with how easy the app is to use, and the great and easy to use features it has. I am looking forward to the future of this!"
| | |
| --- | --- |
| | Aaron - Guild Wars 2 gamer |
"I'd like to say GamePlan looks very interesting from a gamers POV. Looks to be much better than currently used software like Skype or console's own chat features!"
| | |
| --- | --- |
| | Elias deGroot - Console Gaming Europe |
"Lovely app! Sweet, smooth & polished. Very useful for coordinating with teammates."
| | |
| --- | --- |
| | Eld0 from iTunes |
"A must! This clever little app takes team play/planning to a new level. The interface is easy to use which is essential for on the fly planning/changing of tactics (live and instant) for your squad whilst playing. It has already improved my normally un-coordinated team (mates) into a organised unit playing BF3. If your serious about gaming this is a must :)"
| | |
| --- | --- |
| | Munkez from iTunes |
"Amazing application! Mark found us at Insomnia 45 as we were packing up and he showed us this app - we promised we'd check it out, and so we did. This is a very nice app that deserves all the exposure it can possibly get. It has a sleek design, and let's you work with a team while planning or placing objects on a live map while corresponds to the game you're playing. It's an amazing app, and for 2 quid you can't go wrong, must have app."
| | |
| --- | --- |
| | SwiftFoX from iTunes |
"Great app. Was down at Insomnia 45 a LAN event in the UK seen the app and played around with it just got home and first thing I done is get all the clan to get app and use it to coordinate our attack on the fly as we play bf 3 and sc 2 a must have for any pc gamer 5 stars !!!"
| | |
| --- | --- |
| | Kozard from iTunes |
"A great battle organizer for your tablet. This is not just for the competitive gamer. A big boom for the casual player. Especially those that are interested in tactics and strategy. You will be better organized and able to execute your objectives faster and easier. Your game play will improve. Game developer is lighting fast with answers to questions. Little hard to use with an iPhone, but absolutely fantastic on a tablet."
| | |
| --- | --- |
| | NavyBrat from iTunes |
"Excellent, Some tweaks needed. This is a great little app that's a lot of fun using with a team. If you can get a clear enough map and some guys together, completely changes the team dynamic. Caveats: if you're going to be 'in charge', then best to use this on a tablet, and the hit boxed for the droid version need tweaking. Potential is high here."
| | |
| --- | --- |
| | Joe from Google Play |
"Handy tool for Dayz. I saw the full version demonstrated to me at i46. I don't think I will need the full version yet but it is a great tool for Dayz. I can use the map provided to get my bearings, rather than get lost and die."
| | |
| --- | --- |
| | Michael from Google Play |