An In-App Purchase can be made to unlock all features, please see the explanation of the FREE version.
You can also buy the pre-unlocked version from the App Stores - the cost is the same. If you want to get the full version use these buttons.

Features...
Plan your battle in real-time!
Designed for FPS, RTS & MMO team strategy comms
Over 250 maps available at no cost in the Map

Locker

Cross-platform (between iOS & Android devices)
Spread the word...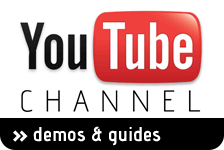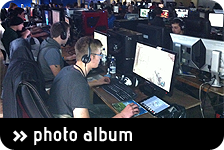 GamePlan version changelog
Version 1.20
Screen will dim when offline.
Added support for special characters in user and room names.
Minor UI tweaks and bug fixes.
Changes to support new FREE version (separate trial app available now. All users must have v1.2 to connect in the same session).
Android: compatibility fixes for older devices.
----------------------------------------
Version 1.11
BUG SQUASH: Fix panning of map when view is rotated by compass (submitted: launching on Monday 18th)
----------------------------------------
Version 1.1
ADDITIONAL FEATURES:
Optional grid overlay with selectable colour (the most requested feature is here already!)
NATO standard symbology into 2 extra icon categories (22 'friendly' markers and 22 'hostile' equivalents).

New help screen so you can learn the meanings of the NATO icons.
New "Detailed Manual' help screen
2 new icons (smoke grenade, HE grenade)

Increased room limit to 16 players and added 4 more ink colours. (this allows 3 teams of 5 and a commander for example). NOTE: All users will need this version to connect to the same session.

'Clear All' button (clear your canvas in a single action)

'Drag Delay' slider (allows reduction of pick-up time to zero for quicker editing)

Map version check (we can update maps and you get notified of new versions in MapLocker)

Swipe to delete individual saved maps (to save space on your device)

Android: Added 'quit app' functionality to the software back button (closes app fully from memory)
TWEAKS & BUG FIXES:
Polished behaviour of waypoint tool and map zooming
Changed line and shape handles to white colour
Allow deselect of tools to regain 1 finger panning in edit mode
Slowed down scrolling when zoomed in
Allow special characters in username field

Fixed incorrect link in email

Network stability improvements

Added version number overlay (now 1.1)

Android: Fix to fast-app switching issue

Android: Tweak to list hit areas and tool sensitivities
----------------------------------------